Ödevler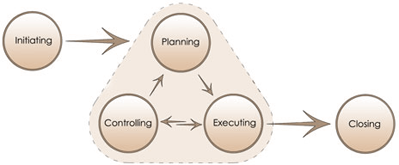 Yayınlandı Ekim 29th, 2013 | by Emre
Estimation of project costs and duration of Fresher's Week Web Site
Initiating :
Work Time : 4 Weeks. 1 Week for Graphic Designer, 2 Week for Coding, 1 Week for Testing.
Employees : 1 PHP Developer and Database(Mysql) Developer, 1 Graphic Designer.
Budget : 1.000 $
Note: The price of sites are constant without extra modules(slider,shopping,virtual pos etc.).But with this extras also again the price of site does not exceed 20% of general price(1.000$)
Planing :
Graphic Designer : Prepare design of the web site,it's menus,sizes,colors etc. with Photoshop. Design coded in html(Css).
PHP Developer : Generate the menus of this site and their content by html according to generated design.
Controling :
Test the site with entered datas if it is working or not.Then control the needs of this site if it is necessary and complete it within the given time.
Executing :
The site will be presented and introduced to the customer and than analysed the thuoughts of customer's and his satisfaction about this site.
Closing : Completion of project
*This Article SENG407 Software Project Management Ass #2 Homework is written for.(http://kehk.wordpress.com/2013/10/22/ass-2-on-estimation-for-seng407-software-project-management/)